No results were found for the filter!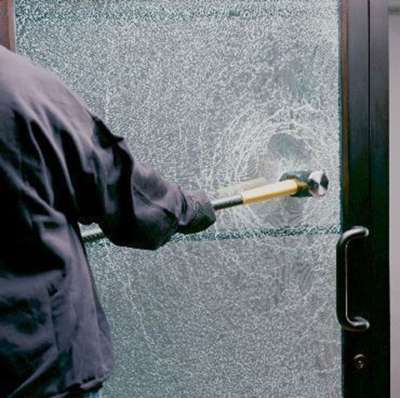 ✔️ Innenmontage ✔️ selbstklebend
They are security window films applied from inside, preventing glass breaking against thrown objects. Those anti-shatter window films contain three laminated layers with a strong resistance especially for breaking against thrown objects and they are transparent. They are window films ideal for break-and-steal theft and throwing Molotov bombs and stones. Thickness of protective layer: 300 my
Frequently asked questions
Normale Splitterschutzfolie hält nur die Glassplitter zusammen. Durch Einbruchschutzfolie kann zusätzlich eine zeitliche Verzögerung erreicht werden, was Einbrüche verhindern kann.
Die Verlegung der A1 Einbruchschutzfolie erfolgt innen unter die Glashalteleisten. Wenn sich die Glashalteleiste nicht öffnen lässt, sollte die A1 Einbruchschutzfolie mit einer stabilen Randanbindung aus transparentem Silikon montiert werden.
Zur Entfernung wird die Einbruchschutzfolie mit einem Fön erwärmt und dann an den Ecken bahnweise abgezogen. Eventuelle Klebereste werden mit einem Glasschaber und Glasreiniger entfernt.
Unsere Entfernungsanleitung mit Video: